About Town | Stan Lee coming to Manila ComicCon Asia 2018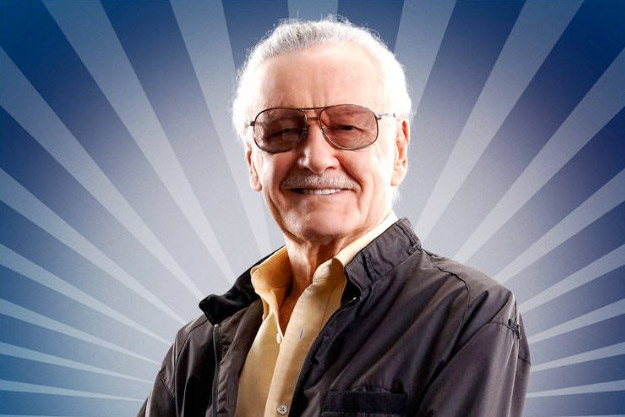 Yes, it is confirmed on ComicCon Asia presscon released on the 16th of January 2018. Stan Lee will come to the Philippines. There will be more surprises coming for you but here's a heads up.
The event will happen at the SMX Convention Center on March 24 - 25. They will be bringing the best of the following on this list; Manga & Anime, Comics & Literature, Toys & Gaming, Movies, Series & Animation, and Cosplay.
What makes this event to give it a go, it highlights the people who had crafted behind our favorite comics and films. Stan Lee for one our international guest.
We have Filipino comic illustrators that worked for the big houses
Harvey Tolibao
and...
...
Carlo Pagulayan
. Join them in their workshop to know their secrets in the industry and learn the techniques in illustration.
Next we have films, Walt Disney's Visual Development Artist,
Armand Serrano
, he'll share his experience finding the 'look' (mood, tone and color), he had work on the films like Big Hero 6 and Zootopia.
Filipino concept artist for LEGO,
Ian Sta. Maria
, he is known for his illustration of Skyworld but in the event he will do live sketch demo and talk about robots - steampunk. It's so mecha-citing!
To add up the crafting side, join the master class of toy designing from an award-winning toy customizer and craftsman in toy design based in LA, Jesse Yu aka J*RYU, his successful works are "Forest of Sorrows" and "Arcane Divination" sets.
There will be free talks from Dr. John Lent, publisher and creator of the International Journal of Comic Art, along side with Toni Masdiono, lecturer the Indonesian School of Design and comic artist for popular album Ganesha Bobo and Komunikasi magazine;
Nguyen Thang Phong
co-founder of Phone Duong comics, Jerry Hinds, president of the Association of Comic Artists Singapore and creator of comic series SupaCross; and
Adi Nazri
, president of PeKOMIK (Malaysian Comic Enthusiast Organization) and founder of the Kapalooza Komik.
ComicCon Asia launched contests for aspiring and professional comic artists to showcase their craft of story telling with Filipino values. In 'Great Filipino Graphic Novel Contest' they happily revealed the eight finalist - on the day of the event, they will announce the winner.
'Project X: The Search for the New Pinoy Superheroes' with partnership with DV Tech Media, they are calling for entries of original design and concept that one person can take home of 150,000php. Let your artists friends know, the contest is open until March 14, 2018. Final judging at March 25.
ComicCon Asia 2018 tickets will be available starting January 25 at their website,
www.comiccon.asia
One Day Pass - 800 PHP
Two Day Pass - 1,300 PHP
Send off your like at
ComicCon Asia FB Page
for updates and contests.
Follow them on IG
@comiccon_asia